Repair of Threads in Engine Block
---
RA Power Solutions was informed about the serious accident of MAN Diesel Engine on board a vessel sailing near a port of China. On investigation, it was observed that the cam cover of engine block was broken in to pieces and all the threads including the dowel pins were damaged. It was not possible to assemble the new cam cover and operate the engine.
---
Following was observed by RA Power Solutions technicians on investigation of engine block:
6 nos. of threads were damaged on which cam cover is assembled.
2 nos. Dowel pins (locating pins) were also badly damaged.
Following are the photographs which illustrates in detail the damage caused on engine block and cam cover.
---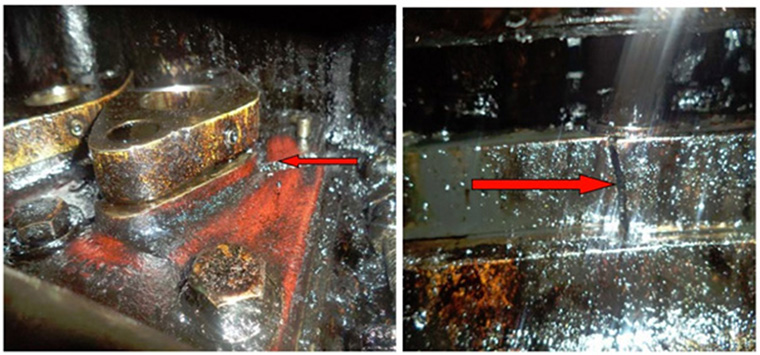 Cracked Housing
---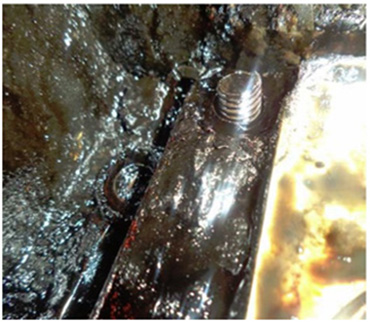 Broken Bolt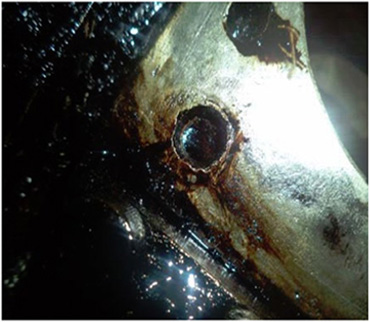 Broken Bolt Inside the Threaded Hole
---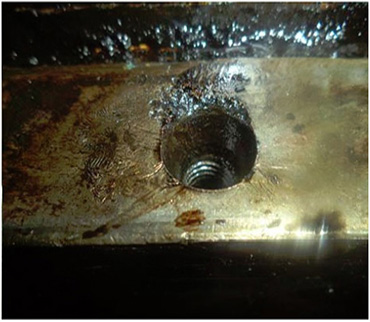 Damaged Upper Threads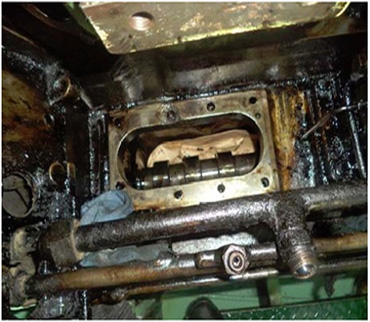 Housing Base
---
The engineers of MAN were called who advised that considering the extent of damage it is not possible to undertake the repair of damaged threads on engine block and it needs replacement. RA Power Solutions was called and after investigation it was decided to repair the damaged threads by use of Helicoil thread inserts and use of new dowel pin. The job was executed by following method:
The bolts which were stuck in the engine block housing cam cover thread were removed by drilling process.
The thread damaged area was metal stitched and metal locked by use of special alloy and profile keys developed by RA Power Solutions.
Fresh holes of 12 mm were drilled.
Helicoil thread inserts were fitted.
The damaged Locating pin/dowel pin were removed.
Damaged area on engine block was metal stitched and metal locked.
New hole was drill and dowel pin was fitted.
Following are the pictures showing the process followed for repair of damaged threads.
---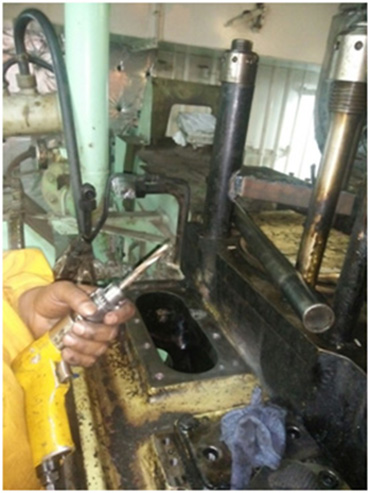 Repair of Threads On Engine Block Under Process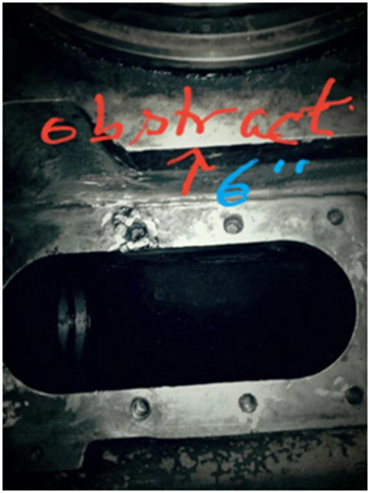 Repair Of Thread Hole By Metal Stitching
---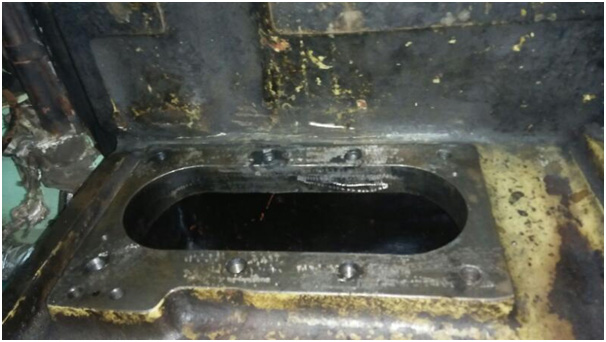 Metal Stitching of Bottom Area of Threaded Holeto Give Extra Strength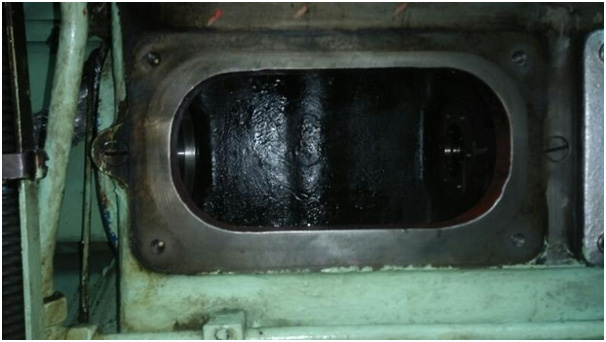 Cam Cover Sitting Area of Engine Block After Repair
---
The Engine Block is saved from rejection resulting to the considerable saving to the ship owner.